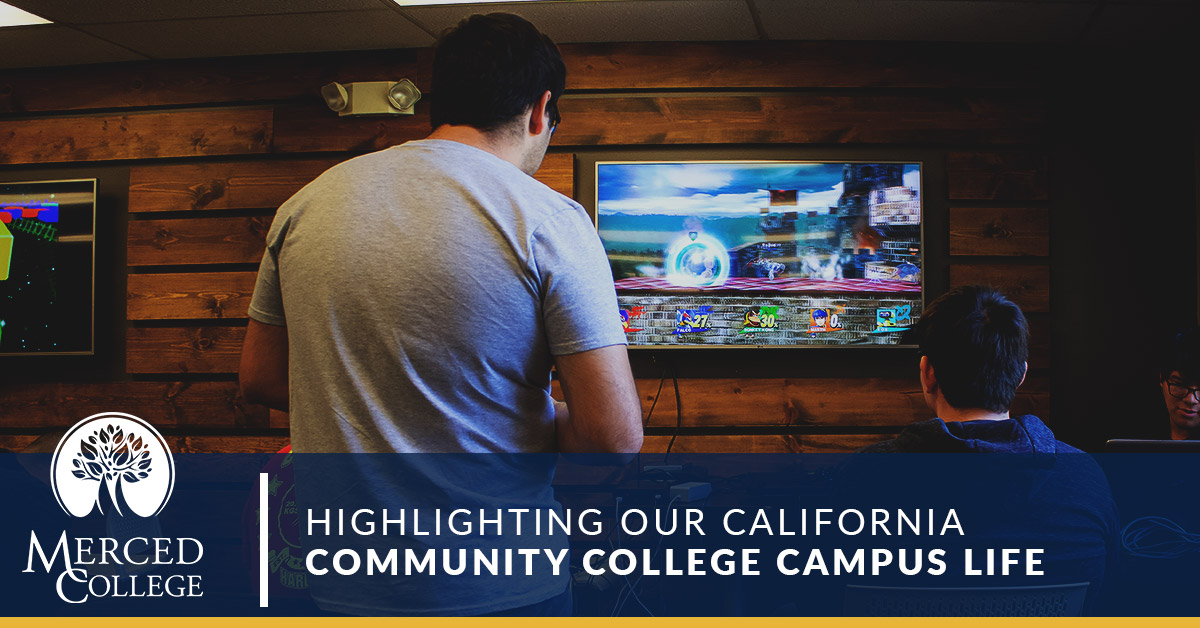 If you wouldn't mind rewinding with us for a moment; our very first blog post, published just a while ago, concerned Merced Community College of California, our mission and vision, and our many academic programs. We took the opportunity to highlight the broad range of degrees and certificates we offer alongside other academic programs that include short-term career training an adult education offerings.
To continue with the momentary rewind, our most recent post highlighted a few of our favorite testimonials and refers — from current students, professors, and alum! We even had the chance to shine the spotlight on Wanda, who attended Merced College some thirty-odd years ago! And of course, it was wonderful to be able to let some current students and professors do a bit of advertising for our California CC. We encourage you to take a few minutes to go back and read through that post if you get the chance. We feel it beautifully encapsulates what makes Merced College such a special place to attend.
Merced Community College Campus Life
We at Merced welcome you to visit our Merced Los Banos campus so you can experience all that we have to offer first-hand. For our Merced campus, our fall and spring semester (August-May) tours are only on Thursdays and Friday from 9am to 12pm and 1pm to 4pm. The Los Banos Campus offers that are very similar, but make sure you give us a call to confirm availability. We request that you submit each group tour request a minimum of two weeks prior to the tour date. For individual tours, we request you reach out to us at least one week before your intended visit date. You can find out more information about scheduling tours right here with our dedicated resource.
As nice as it would be to be able to visit, we still want to wet the proverbial whistles of our readers by describing some of our favorite aspects of campus life at our community college in California. Below we will highlight clubs and honor societies before wrapping up today's post with a few random facts that help you understand what makes Merced College so unique!
Below you'll find our official list for Merced College Club and Honor Societies. There are always ways for students to get involved, no matter where your passion and interest might lie! What's more, if you are not quite sure what interests you (which is completely understandable for college students), why not get involved in a few different clubs and societies to help facilitate a bit of self-discovery!
Honors Societies
Alpha Gamma Sigma – Meets at Friday at 1pm in the IAC Humanities, upstairs conference room. Contact Jennifer McBride and Vince Piro for more information!

Phi Theta Kappa – Contact Cindy Hardcastle and Caitlin Serpa for details!
Student Clubs
Anthropology Club – Meets every other Friday at 1pm in IAC 110. Contact Yazmine Valdez (president) for details.  

Art Club – Every other Wednesday at 2pm in Art-6. Contact Brandy Haris.

Black Student Union – Location and meeting times are TBA. Contact Julius Sweet for updated information.

Book Club – Wednesdays at 4pm in Library-201. Get in touch with Anjelica Carbajal for details.

Brown and Black Unity Club – TBA, contact Stephanie Moncilla for details!

CEO Club – Meets Tuesdays at 12:30 in Voc-142. Get in touch with Cody J Camacho for updated info.

Chi Alpha – Fridays 7pm in COB2 110. Contact club president Mariam Weikart for additional information.

Computer Science Club – Meets Mondays from 3-5pm in Voc-114. Get in touch with Jeffrey Kazmierski.

Dance Club – Meets on Mondays from 2-3pm in Gym 4 Dance Room. Contact Artura Guzman.

Debate Team – The debate team meets Thursday from 4 to 5pm in IAC-28. Contact Jessee Espinosa.

Fodies, Farming, and Fitness – Thursdays from 4:30-5:30pm in VOC-142. Contact Gabriela Aguilar for more information!

Geology and Natural Sciences – Thursdays at 4:30pm in SCI-105. Reach out to William George for more information.

Gay Straight Alliance (GSA) – Wednesdays at 4:30pm in IAC Humanities Conference Room. Contact Miguel Topete for additional information.

Guardian Scholars – TBA; get in touch with Parminder Singh for updated information on this group.

HellHolt Belegarth – Meets Mondays and Thursdays from 1-5pm at Athletic Field 1. Get in touch with William Graves-Hafford for the most updated information.

History Club – Wednesdays at 2pm at the IAC Social Science Conference Room. Contact Cody Camacho.

Hymns by Guitar Club – This group meets Wednesdays and Thursdays from 2-4pm each day in Music-01. Reach out to the aptly named president, Feifel Song, for more information.

International Club – International Club meets Thursday at 5:30pm in Lesher 108. Reach out to Vicky Cha.

Intervarsity Christian Fellowship – This club meets Thursdays from noon to 1pm in a room that is TBD. Get in touch with Kacie Coburn if you are interested in learning more!

Journalism Club – Meets Wednesdays at 12pm in ART-3. Blaze Rodriguez is the man to get in touch with.

Las Banos Social Science Club – Meets Fridays from 4:15-6:45pm in B-107. Reach out to Amber McCoy.

Leadership Club – Meets Mondays at 3pm in SU-138. Contact Mirtha Aguilar.

Movimiento Estudiantil Chichan@ de Aztlan (M.E.Ch.A.) – Mondays at 1pm at SU-137. Reach out to Cynthia Frias.

Merced Basketball Society – TBA, reach out to Wakana Maeta.

Merced College Cheerleading Team – Tuesday-Friday 6-8am in Gym 4. Reach out to Jasmin Reeves-Thomas.

Merced College Film Club – Wednesdays from 4-5:15pm in Lesher 111. Talk to Alexander Ramirez for more info.

Merced College Psychology Club – Thursday from 12:30-1:30pm in the IAC Social Science Conference Room. Talk to Alychsa Bostic.

Merced Theatre Society – Meets on Mondays at 4:30pm in Theater Green Room. Reach out to Katt Szndler.

Poetry Club – Every other Wednesday at 3pm in LRC. Shawn Pinter is your president and contact!

Pre-Med Club – Meets Fridays from 1-2pm in SCI-202. Talk to Gabrielle Nord for details.

Students for Social Justice – Mondays & Wednesdays from 1-2pm in IAC-208. Reach out to Mariah Gill.

Soccer Club – Mondays & Wednesdays at 4:30pm at the soccer field. Talk to Lilliana Bracamontes.

Social Science club – TBA in B 106 (Los Banos). Contact is Cody White.

Sugar Business – TBA; talk to Juan Hernandez.

Women's Empowerment – TBA; talk to president Katherine Tyler for details.

Young Democrats – Wednesdays at IAC-208. Speak to Cody Camacho.

Young Republicans – TBA; Speak with Cameron Cowperthwaite for updated group information.

A Few Merced College Facts That Might Surprise You!
If you just can't be satisfied by the insufficient number of Merced College facts listed below, make sure you reach out to the Office of Institutional Effectiveness at research@mccd.edu!
Merced College…
Was founded in 1962

Offers 12 collegiate sports

Has won 10 state championships

Has 97 international students

Offers 77 associate degree programs and 51 certificate programs

Boasts 267 total acres on campus

Has 52% first-generation students

Has 180 full-time professors

Has over 15,000 total students

Has awarded over $28 million in financial aid

Has awarded over 1,000 degrees

Features an average class size of 22 students

Has 606 California State University transfer students
Apply In Five Easy Steps!
We hope that you've enjoyed this brief look into Merced College and our thriving campus life. Again, describing it is one thing, but seeing our campus is another! We encourage you to schedule a campus tour. Or if you are ready to go for it, apply online today!